Many students dream of studying abroad and make it an academic goal to take their studies overseas. However, with the dauntingly unfamiliar worries of foreign languages, currency, and transferring international college credits, many students get intimidated by the thought of going it alone and let their hopes of studying abroad fall by the wayside.
BUT there's no reason you need to handle all that by yourself! Here are our 7 reasons why you should go abroad with a study abroad provider like CISabroad.
7 reasons why you should go abroad with a study abroad provider:
#1: Instant Network
Right when you arrive at your program you will typically meet the other students on your provider's program with you. Even if these people don't become your best friends, it is nice to have an instant connection when you arrive in a new place!
#2: Culturally Immersive Excursions
Using a third-party study abroad provider is awesome because we can show you the local culture…like enrolling you in a salsa dancing class in a historic alleyway of Barcelona or taking you to a cooking class to learn how to make local dishes. 
https://www.instagram.com/p/Bu7OlNCIsBq/
Cooking class in Barcelona, Spring 2019
Check out the program page of your favorite program for a glimpse at past excursions.
#3: Get Support from On-site Experts
Our Site Directors know their areas and can suggest the best places to visit, eat, see, and help students find what they are looking for. For example, in Costa Rica, our site director helped a student find a Tae Kwan Do class and dojang.
Meet Jackie, the CISabroad Site Director on the Gold Coast of Australia:
#4: Professional Experience in International Education
CISabroad is made up of professionally trained international educators who specialize in building affordable programs. Our priority and primary responsibility is to provide culturally and academically immersive experiences while allowing students a safe context to explore themselves and the world.
#5: We Make Your Life Easier.
Working with a study abroad provider saves you the headache of applying on your own. When you apply to a study abroad program with a company like CISabroad, we do the work to find you housing, guide you on the visa process, financial aid and scholarship options and work closely with your academic institution.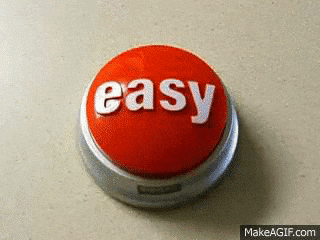 Going at this alone can be a really arduous undertaking. A third party provider like CISabroad makes the application easy and streamlined, provides pre-departure, on-site and post-program support. When you work with a company like CISabroad you are guaranteed that all your ducks will be in order.
#6: Fun Staff
Folks who work for providers are dedicated to the field of international education. We are fun, supportive and believe in the value of traveling as a learning experience.
Check out the staff of our Global Advising Center in their video for our 2018 TRIPORTREAT promo! Can you tell we like The Office?
#7: We've Been There.
We've been in your shoes. Most, if not all, staff at CISabroad have at one time studied abroad. We understand the questions and concerns you and your folks will have as you plan for this new adventure. Read more about our international experiences on the Meet the Team page.
Check out this post from International Education Week 2018 that chronicles CISabroad Advisor Chris's love affair with Italy.
---
We sincerely hope this helps in your decision-making process to study or intern abroad with CISabroad during your college years. Any questions? Contact us! Call or text us at 877-617-9090.
"CISabroad. You're going places!"