Queer Eye is BACK and the Fab Five have been doling out the advice left and right. One lingering question left unanswered is: Where should Queer Eye fans study abroad? The show's feel-good ethos and value for cross-cultural communication and personal change and growth fit right in with CISabroad's values. In the spirit of the show, we answered our own question, "Where should Queer Eye fans study abroad?" based on your favorite Fab Five members.
So... where should Queer Eye Fans Study Abroad?
Karamo: The Cultural Immersion Traveler
Many students really want to study abroad, but find the process daunting. The dedicated life coach of the Fab Five, Karamo would tell you to stay strong and give 100% even when it's hard. 
He values challenging experiences that spur personal growth, and fans of his would be a great fit for our more culturally-immersive study and intern abroad programs.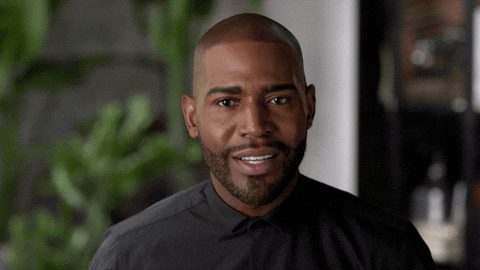 Our Picks for The Cultural Immersion Traveler:
Tan: The Style Icon Traveler
Queer Eye fans are familiar with Tan's classic style advice: choose clothing that fits, wear something that POPS in each outfit as a conversation starter, and a "French tuck" can make nearly any outfit shine in a pinch.
Tan is always giving advice for people to make choices that will make them feel happier and more confident right now, but that will also continue to serve them in the future. 
That's why we think Tan fans will enjoy CISabroad's ever-stylish fashion studies programs, which let you explore exciting fashion capitals like Paris, France and Ho Chi Minh City, Vietnam, while also giving you hands-on experience in the fashion industry.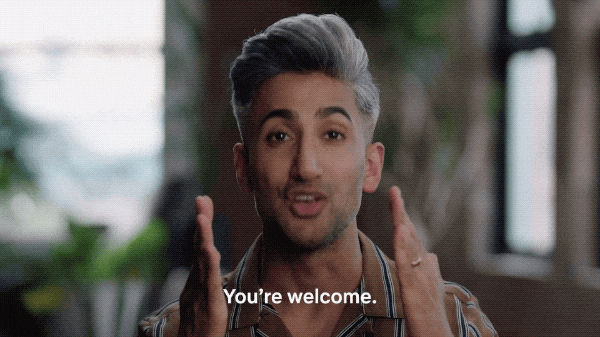 Our Picks for The Style Icon Traveler:
Antoni: The Foodie Traveler
As the gourmet of the Fab Five, Antoni LOVES food! And his fans do, too. Even if he puts yogurt in guacamole! (It was just that one time.)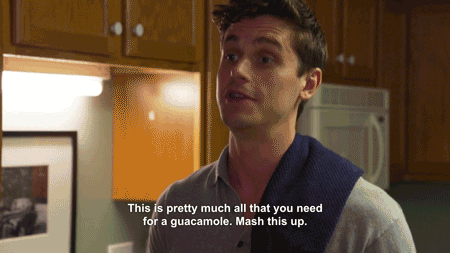 He's always working to get the "heroes" on the show to branch out from their standard food routines to try new foods they might not have considered before.
And that's what studying and interning abroad is all about: immersing yourself into a different culture, savoring new flavors and traditions, and expanding your view of the world.
That's why we think Antoni's fans would be well suited for some of CISabroad's programs that focus on food! For example, our programs in Adelaide, Australia, our summer Taste of Italy program, and two of our January programs: January Mediterranean Food, Culture & Society: Spain, Italy, and Greece and January Wine Gastronomy: France & Spain.
Our Picks for The Foodie Traveler:
Jonathan: The Self-Care Traveler
Jonathan (JVN) is the Fab Five's grooming and self-care expert, pictured here under a parasol to avoid getting a sunburn. GORG.
JVN would value studying and interning abroad because it can help you build your self-confidence and figure out your self-care routine on the go. CUTE.
That's why we think JVN fans would enjoy CISabroad's programs on the Italian Coast (did someone say yoga classes every week?), in South Korea (for the skin care products if nothing else), and in Hawai'i (do we even need to explain this one?).
Our Picks for The Self-Care Traveler:
Bobby: The Design-Focused Traveler
As the Fab Five's resident interior design expert, Bobby knows that a good space can really set you up for success.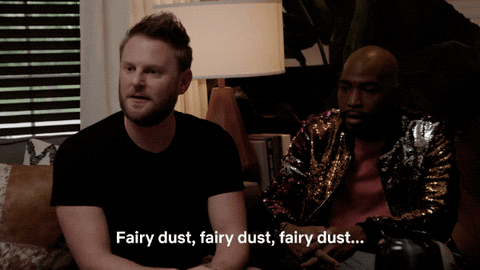 And CISabroad's design-focused programs at LISAA School of Art & Design in Paris, at Universidad Veritas in Costa Rica, and at the University of Westminster in London will set you up for your very own fairy dust moment while giving you the tools to ignite a career in design.
Our Picks for The Design-Focused Traveler:
Studying and interning abroad are transformative experiences.
No matter where Queer Eye fans study abroad, there's opportunity for life-changing experiences. We hope you like our suggestions on where to get started. Watch the video below to learn more about what kinds of positive impacts you can expect from your study or intern abroad experience.